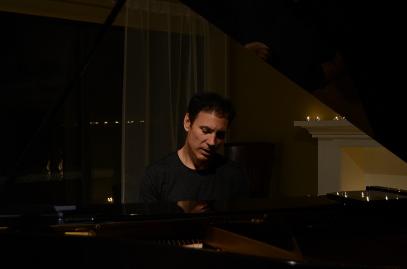 I am a Vancouver-based singer / song-writer / actor. Since graduating with a Joint Honours Music and Computer Science degree from the University of Waterloo, Canada, I have written and performed music for rock, pop, orchestra and film scores, musicals and radio jingles. My original music for the play The Boys Next Door received a Thea Award Nomination. I put my acting, composing and music disciplines together and wrote a sung-through musical called The Curtain of which I produced a full-cast CD. This is a love story between an East Berlin woman and an American man during the fall of the Berlin Wall.
In 2004 I founded Born To Fly Productions Inc., a music, theatre and film production company. Through this company I tour my folk rock music as a solo artist. I also created an innovative musical project called The Music of Junk , an orchestra of singers and musicians performing on invented instruments built from junk and recycled materials. After its debut at The Vancouver Fringe Festival it has appeared on various stages including The Waterfront Theatre on Granville Island and the 1,260-seat Massey Theatre in New Westminster.
On the film side, I wrote, directed, produced, scored and starred in my award-winning films Everywhere But Here and The Walk which toured film festivals throughout North America. As an actor I have appeared in over 40 films, commercials and TV episodes.
I currently record and perform my original folk rock music and I am setting up a tour for 2017.