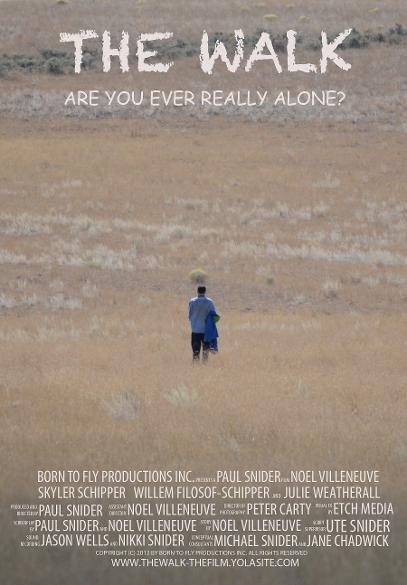 Short film
The Walk
that details the journey of a man who wakes up to find himself badly hurt and in the middle of a vast wasteland. Not remembering who he is or how he got there, the man battles the elements and his injuries on his walk to safety. A climactic, shocking discovery begs the question: was his predicament an act of fate, supernatural intervention, or just coincidental luck? And, are we ever really alone...
Paul Snider produced, directed, co-wrote, starred and scored this award-winning film (2013) which toured film festivals throughout North America
Toronto Beaches Film Festival, June 27, 2014

Canada International Film Festival, Vancouver, March 28- 29 2014
Award of Excellence in Film-making
Winnipeg Real to Reel Film Festival, February 18 - 23, 2014
Runner Up - Short Film Narrative Competition
Creative Arts Film Festival, December 2013
Best actor, Best Director, Best Short Thriller Film
International Film festival of Cinematic Arts, Los Angeles 2014

Mississippi Film Festival, 2013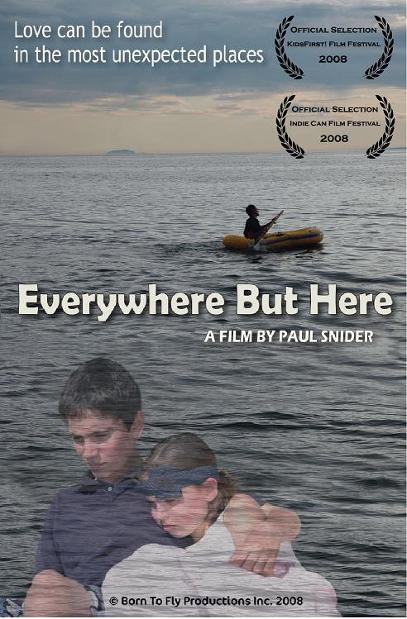 The feature film Everywhere But Here is a film about a man who doesn't like children, but who gets marooned on an island with two kids. Paul Snider produced, directed, wrote, starred and scored this film (2008).
www.everywherebuthere.yolasite.com
Indie Can Film Festival (Canada). 2008
KidsFirst! Film Festival (USA), 2008
Music video for
The Water Project
based on their water well drilling endeavours in the remote areas of Western Kenya. Paul Snider produced, directed, filmed and scored the film with his original music (2010)